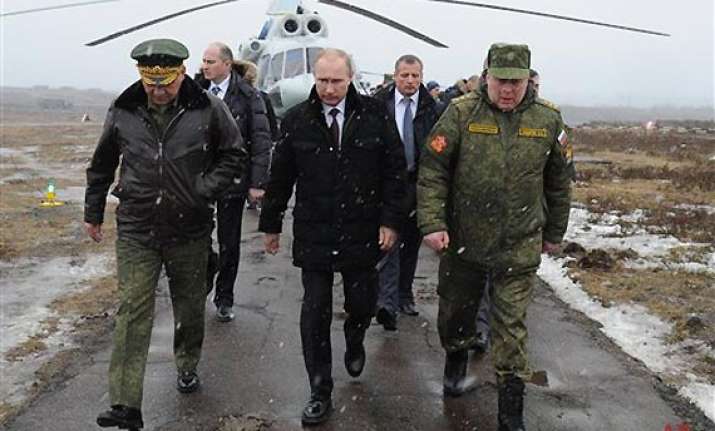 Washington: The US defence department says it is suspending exercises and other activities with the Russian military over Moscow's military involvement in Ukraine.
A Pentagon spokesman, Navy Rear Adm. John Kirby, said on Monday evening that the US military has "put on hold'' all military-to-military engagements, including bilateral meetings, port visits and planning conferences.
Kirby says the Pentagon values the relationship it has developed with the Russian military in the last few years.
He says the US calls on Russian forces in the Crimea region of Ukraine to return to their bases.
US, Europeans try to rally Western front against Russia
The US and major allies strained on Monday to rally a strong Western front to persuade Russia to step back from a military takeover of Ukraine's strategic Crimea region.
But several acknowledged there are few options beyond already-threatened economic and diplomatic penalties, and critics said Obama administration efforts were too little, too late after years of pressing for friendlier relations with Moscow.
President Barack Obama called the Russian advance in Crimea a violation of international law. He urged Congress to approve an aid package for the Ukrainian government, and repeated earlier threats that the US would take steps to hurt Russia's economy and isolate it diplomatically if President Vladimir Putin does not back down.