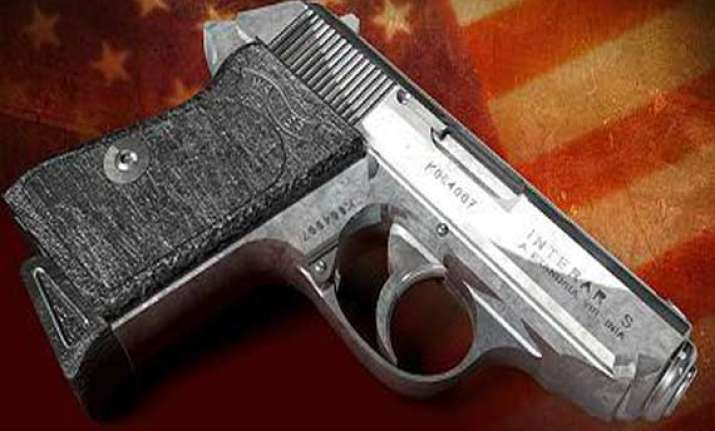 Washington: A new law in the US state of Georgia will soon will allow licenced gun owners to take firearms into churches, bars, airports and government buildings, the media reported Wednesday.
Following Governor Nathan Deal's signing Wednesday of the Safe Carry Protection Act, which takes effect July 1, gun owners to take firearms into houses of worship if the congregation allows it, into bars unless the owner objects, into non-secure areas of airports, and into government buildings, except past security checkpoints, Los Angeles Times reported.
"We Georgians believe in the right of people to defend themselves, and we believe in the 2nd Amendment," Deal said.
The National Rifle Association called the legislation the "most comprehensive pro-gun bill in Georgia state history."
Jerry Henry, executive director of GeorgiaCarry.org, a group that pushed for the bill's passage, said that the law will "give the law-abiding citizen more protection in more places."
The law also would permit schools to arm staff members and lower the age from 21 to 18 for active members of the military to obtain gun licences.
It would forbid the confiscation of firearms during an emergency. The measure also would offer defendants an "absolute defence" in court if a gun is used in the face of a violent attack.
The gun debate in the US has intensified in the wake of recent gun violence, such as the shooting rampages at a movie theater in Aurora, Colorado, and Sandy Hook Elementary School in Newtown, Connecticut.