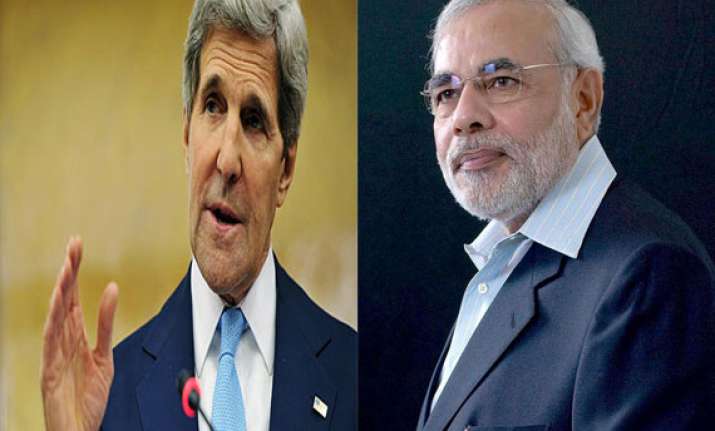 Washington: Declaring that the US was "deeply invested" in its strategic relationship with India, Secretary of State John Kerry yesterday said that Washington was ready to work closely with India's Prime Minister-designate Narendra Modi.
"The friendship between the world's oldest democracy and the world's largest democracy is absolutely vital," he said in a statement congratulating the Bharatiya Janata Party and Modi, whom it had shunned for over a decade.
Noting that "the voice of the Indian electorate is clear and unequivocal", Kerry said: "The United States stands ready to work closely with Prime Minister Modi and the new government to promote shared prosperity and strengthen our security."
The US, Kerry said, is "deeply invested in our strategic relationship" and looked "forward to strengthening our partnership based on common values, shared democratic traditions, and the binding ties between our peoples".
Washington has been behind its European partners in reaching out to Modi, whose US visa was revoked in 2005 for his alleged role during the 2002 Gujarat riots.
But a direct invitation from President Barack Obama in a congratulatory call to "candidate Modi" last Friday after BJP's "resounding victory" finally ended Washington's boycott of the BJP leader.