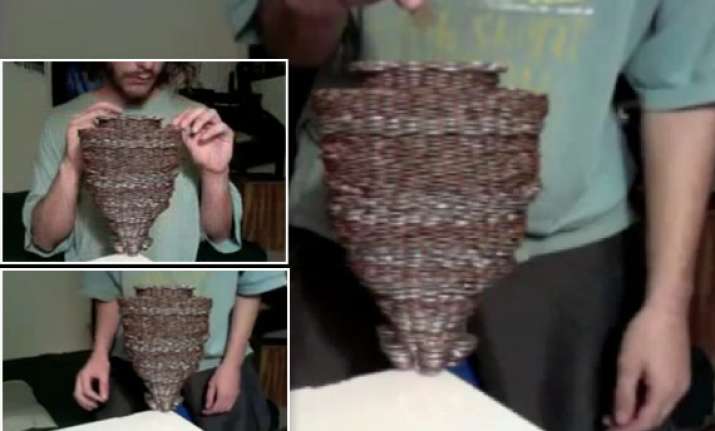 Tucson, Arizona, Nov 20: Tai Star, a man from Tucson has established a world record of  stacking the largest number of coins on a single dime.

Tai Star spent seven hours building a tower of 3,108 coins on a dime. The impressive structure consisted of 600 quarters, 501 dimes, 313 nickels, 1699 pennies and five foreign coins.
 
Expert stacker, Tai Star, performed the feat last month and uploaded the record to the website, recordsetter.com.

The project took Star 7 hours to complete and included several different coins including pennies, nickels, dimes, quarters and even a Canadian quarter.

Star has been a member of RecordSetting.com for only a couple of months and already has multiple records posted on the website.