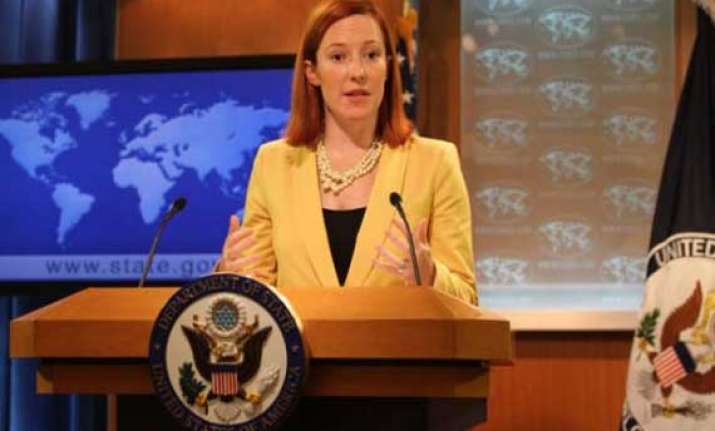 Washington: Congratulating the people of India on the successful elections, the polling for which concluded today, the US said it is looking forward to working with the new Indian government.
"We look forward to working with the leaders chosen by the Indian people to advance this important partnership and to set an ambitious agenda," State Department Spokesperson Jen Psaki told reporters at her daily news conference today. "We congratulate the people of India on their participation in the largest-ever free and fair democratic election in human history," she said, hours after a record number of Indian voters concluded casting their votes in the nine-phase Lok Sabha elections.
"Over 500 million eligible voters peacefully went to the polls over the last six weeks, often in remote or challenging locations. "These elections are an inspiring example of the power of the democratic process in action, and the United States, like so many others around the world, has great admiration and respect for the vibrancy, diversity and resilience of India's democracy," Psaki said.
India, Psaki said, continues to play a critical role in advancing prosperity, democracy and stability across the Indo-Pacific region.