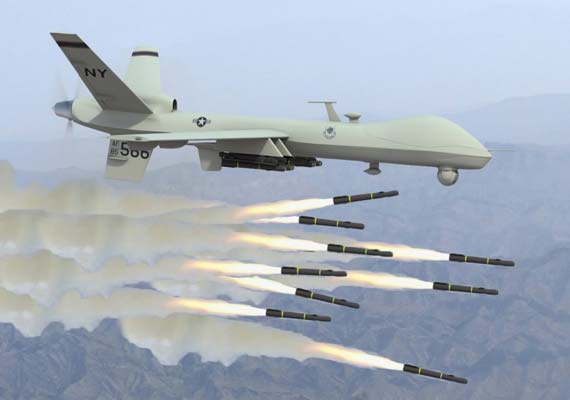 Aden: About three suspected Al Qaeda militants were killed on Saturday when a US drone strike bombed their moving car in Yemen's Hadramout province, a military official said.
"An unmanned US aircraft bombed a truck carrying three suspected Al Qaeda terrorists. They were heading towards a newly established military training camp in Abar region near Yemen's border with Saudi Arabia," a military official said on terms of anonymity.
"The strike destroyed the vehicle, killing all onboard," the official added.
"During the past few weeks, scores of the Al Qaeda militants joined that training camp aiming to launch terrorist attacks against the Yemeni and Saudi security forces stationed in the borders of the countries," the added.
"The US drone fired two missiles on the car, leaving three most wanted and dangerous al-Qaida operatives killed on the spot," a Yemeni intelligence officer said.
US drone strikes against Al Qaeda militants have increased in Yemen since Yemeni President Abd-Rabbu Mansour Hadi took office in February 2012.