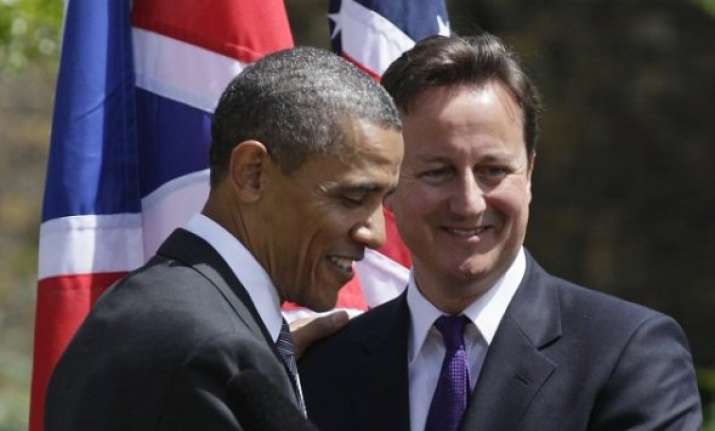 Washington: US President Barack Obama and British Prime Minister David Cameron warned on Friday that extra sanctions on Iran would derail the ongoing efforts to prevent Iran from getting nuclear weapons.
"We agree that the international community needs to remain united as we seek a comprehensive, diplomatic solution to prevent Iran from obtaining nuclear weapons," Xinhua quoted Obama as saying at a joint press conference in White House with Cameron.
"Additional sanctions on Iran at this time would undermine that international unity and set back our chances for a diplomatic solution."
Washington's reluctance to impose new sanctions on Iran was echoed by Cameron, who was on a two-day state visit to the US.
Calling the prospect of imposing extra sanctions on Iran "counterproductive", Cameron said the success of nuclear talks with Tehran required "space for negotiation."
"It could put at risk the valuable international unity that has been so crucial to our approach," he said.