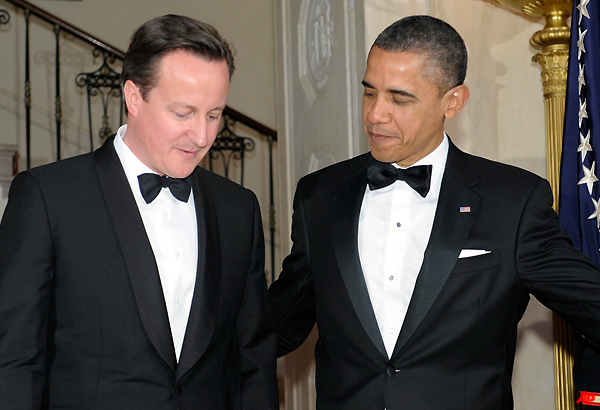 Washington, Mar 15: US and Britan on Wednesday underlined their commitment to a transition plan agreed among NATO partners despite a number of bloody incidents involving American troops in recent weeks.

US President Barack Obama told reporters at a joint news conference with visiting British Prime Minister David Cameroon that there were no plans for "sudden" changes to the withdrawal of US troops in Afghanistan.

"Today, the Prime Minister and I reaffirmed the transition plan that we agreed to with our coalition partners in Lisbon," Obama said.

He said the next phase of transition will be determined "specifically" at the upcoming NATO summit in Chicago.

"This includes shifting to a support role next year in 2013 in advance of Afghans taking full responsibility for security in 2014," he said.

The president underlined the commitment of the allies to "complete this mission" "responsibly".

"And NATO will maintain an enduring commitment so that Afghanistan never again becomes a haven for Al Qaeda to attack our countries," he said.

Recent days, Cameron said has reminded just how difficult the Afghan mission is and how high the cost of this war has been for Britain, for America, and for Afghans themselves.

"But we will not give up on this mission because Afghanistan must never again be a safe haven for Al Qaida to launch attacks against us," he said.

He said the NATO allies won't build a perfect Afghanistan, though tangible progress are being made with more markets opened, more health centers working, more children going to school, more people able to achieve a basic standard of living and security.

"But we can help ensure that Afghanistan is capable of delivering its own security without the need for large numbers of foreign troops," Cameron said.