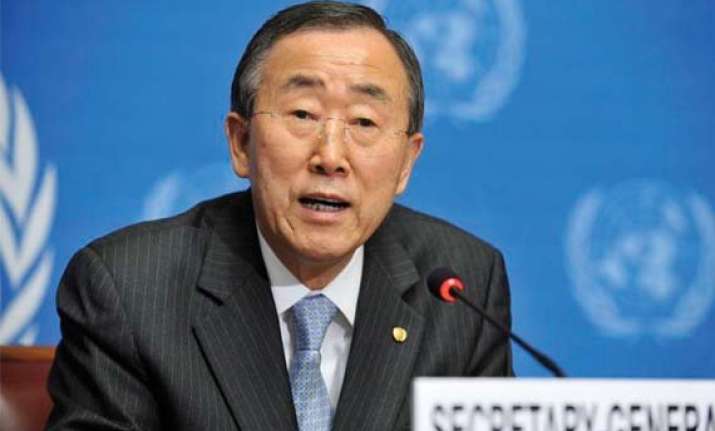 United Nations: UN Secretary General Ban Ki-moon and the US have strongly condemned an attack against civilian workers in Kenya that left at least 36 people dead.
The attack took place at a stone quarry in Kenya's Mandera town bordering Somalia Tuesday.
Ban expressed his deep condolences to the families of the deceased and to the people and the government of Kenya, Xinhua cited from an official statement Tuesday.
"The secretary general hopes that those responsible will be brought swiftly to justice," the statement said.
Also, a statement issued by National Security Council spokeswoman Bernadette Meehan said: "The US strongly condemns Tuesday's attacks in Wajir and Mandera counties in Kenya as well as other recent attacks by the terrorist group Al-Shabaab."
The Somali group has claimed responsibility for the attack.
Kenya has witnessed several attacks since 2011 when it participated in fights against the Al-Shabaab militants in Somalia.