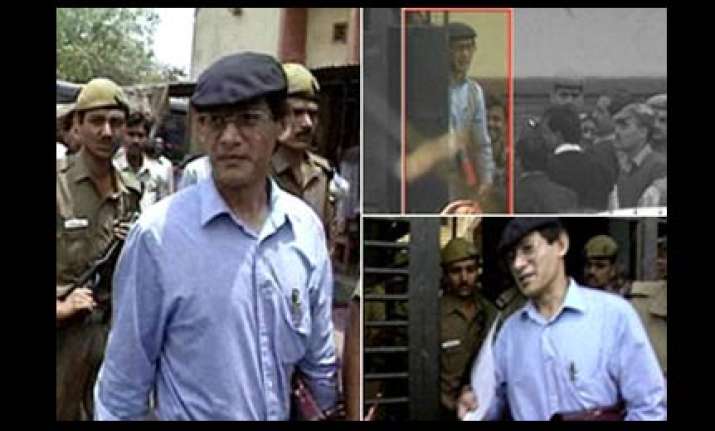 Kathmandu: Dismissing reports that the UN had given a clean chit to Indian-origin 'bikini killer' Charles Sobhraj, the world body's human rights agency has said it has has neither acquitted nor called for the release of the notorious criminal serving life term here in a murder case.
 According to the Kathmandu-based Office of the High Commissioner for Human Rights (OHCHR-Nepal), the UN Human Rights Committee (HRC) had not "acquitted" Sobhraj nor has it sought his release, "but raised specific concerns about the conduct of his trial and his conditions of detention."
The statement came a day after a section of media reported that the UN had given 66-year-old Sobhraj "a clean chit, supporting his contention that he did not get a fair trial in Nepal and asking the government not just to release him but to pay compensation as well."
 The OHCHR, however, said it was aware that the HRC, in its 99th session in Geneva on July 12-30, had issued its views on the Sobhraj case.
The views are recommendations to governments like Nepal which have accepted the "complaints procedure," it said, according to the 'Kathmandu Post'
Nepal is among few states in Asia that have signed the Optional Protocol to the Covenant on International Civil and Political Rights (ICCPR) which allows individuals to bring complaints to the HRC for consideration.
"This right extends to everyone within the jurisdiction of Nepal, including Charles Sobhraj, however notorious their cases or alleged crimes," OHCHR Nepal spokesman Chun Gurung was quoted as saying.
Gurung also said that neither the OHCHR in Nepal nor the Headquarters in Geneva, is in a position to comment on the decision of the HRC, which is an independent body of human rights experts mandated to monitor the compliance by states with the ICCPR to which they are a party.
 According to International rights law expert Hari Phuyal, the HRC does not exercise its mandate to acquit any accused facing criminal offence.
"It cannot direct any government to acquit or release any criminal, but can only recommend the concerned government in case the latter is found violating any provision of the International Covenant on Civil and Political Rights, 1966," he told 'The Himalayan Times'.
On July 30, Nepal's Supreme Court upheld the conviction of and life term awarded to Sobhraj by the lower courts for the murder of an American woman tourist here in 1975.
 He has already served seven years in prison here since his arrest in 2003 from a casino in the Nepalese capital. The international criminal claims he had never visited Nepal before his 2003 arrest. PTI