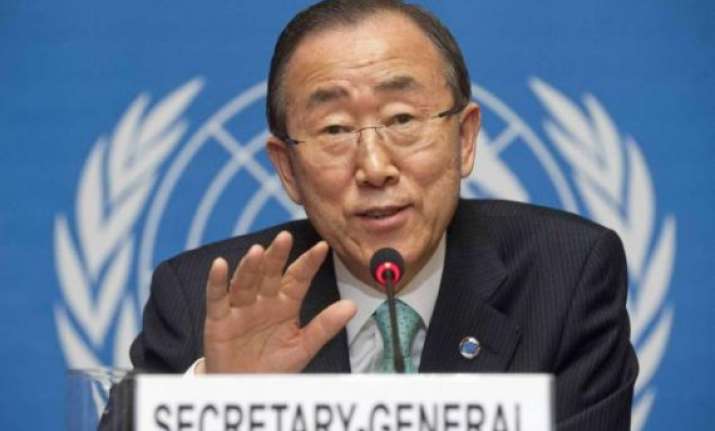 United Nations: UN Secretary-General Ban Ki-moon on Saturday strongly condemned an attack by armed elements earlier in the day on the UN peacekeeping force in the Golan Heights.
Ban also slammed "the continuing detention and restriction of the movements" on the 84 blue helmets from Fiji and the Philippines, xinhua reported.
Earlier Saturday, a UN spokesman said that the peacekeepers in the Golan Heights were attacked by "armed elements" earlier in the day "with mortar and heavy machine gun fire," as efforts are intensified to achieve the safe release of 44 peacekeepers detained Thursday.
There are, however, no casualties among the UNDOF personnel reported, the spokesman said.