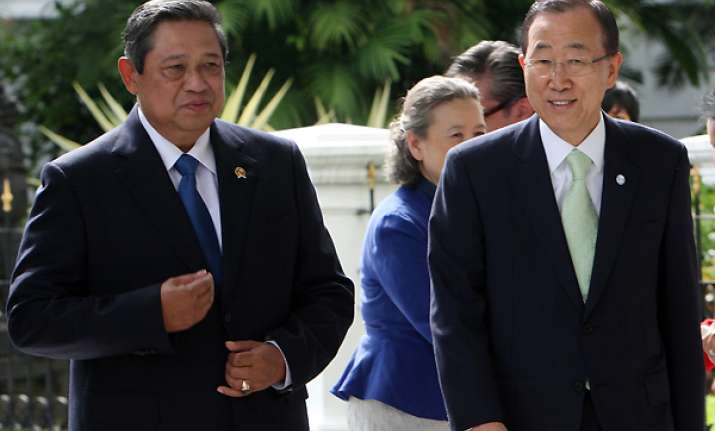 Jakarta (Indonesia), Mar 20: U.N. Secretary-General Ban Ki-moon says the international community needs to act quickly to stem the yearlong bloodshed in Syria, saying even a one-minute delay means more deaths.
He says it's the most crucial issue facing the world today.
Ban told reporters Tuesday in the Indonesian capital, Jakarta, that there is "no time to waste, no time to lose. Just one minute, one hour delay will mean more and more people dead."
The United Nations says well over 8,000 people have died as a result of Syria's bloody crackdown on protesters.
There were signs this week that the country's outgunned opposition was increasingly turning to insurgent tactics, with rebels battling the regime with machine guns and automatic rifles in the streets of the capital.