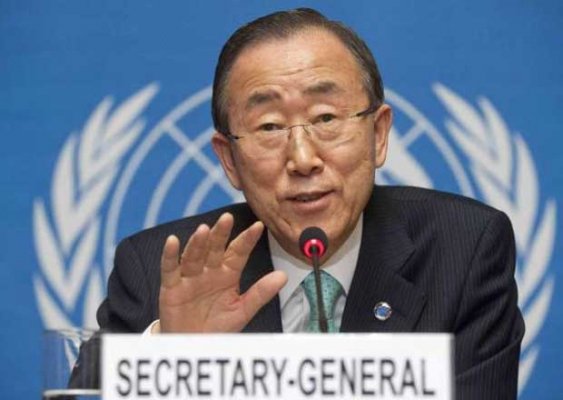 United Nations: UN Secretary-General Ban Ki- moon on Friday welcomed the initiative of holding a comprehensive national dialogue in Sudan to achieve sustainable peace as well as the progress being made by Sudanese stakeholders to prepare for this process.
Ban's spokesperson said that he welcomed in particular the signing of 'an agreement between representatives of the G7Ƶ Preparatory Committee for the National Dialogue and the Paris Declaration Group, comprising the National Umma Party and the armed movements'.
While congratulating the concerned parties on this achievement, Ban encouraged 'all stakeholders, particularly the government, to ensure the creation of a conducive environment for an inclusive, transparent and credible dialogue as envisaged in the signed agreement'.
"This includes a cessation of hostilities, guarantees of political freedoms, including the freedom of speech and assembly, the release of political detainees and other confidence-building measures," he said.
The UN Chief stressed that a fully-inclusive, free and transparent dialogue is critical to address the root causes of the recurrent crises in Sudan and achieve sustainable peace.