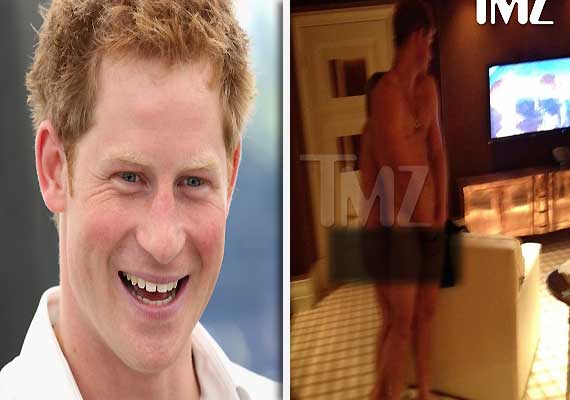 London, Aug 23: The prince has no clothes -- but British newspapers aren't running the pictures.
The country's scandal-loving tabloids devoted many pages Thursday to the story of Prince Harry's naked romp in a Las Vegas hotel suite. But all heeded a warning from royal officials that printing the images -- already seen by millions on the Internet -- would infringe on the prince's privacy.
Some media-watchers say a high-profile public inquiry into phone-hacking and other tabloid wrongdoing had tamed Britain's once-rambunctious press.
Former tabloid editor Neil Wallis said fallout from the hacking scandal had left newspapers "terrified of their own shadow."
The Sun tabloid came up with a creative solution to the photo problem for Thursday's edition, getting a staff member named Harry to recreate the naked pose on its front page.