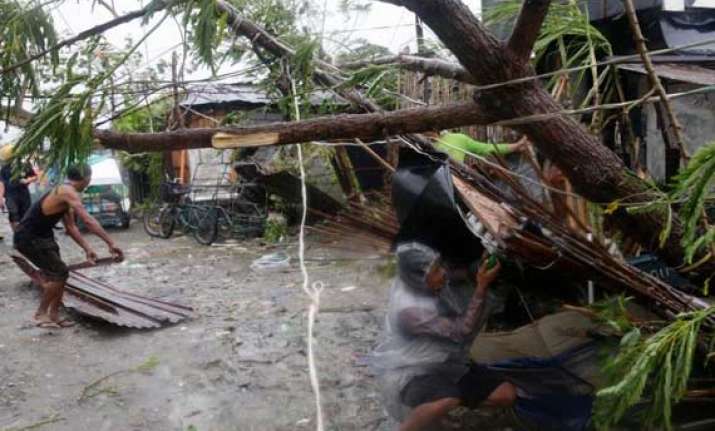 Manila: Typhoon Rammasun left at least 20 people dead, seven injured and five missing in the Philippines, the state disaster agency said on Wednesday night.
Among the victims, 10 in the country's midwest were killed by collapsed wall, falling objects or fallen trees, said National Disaster Risk Reduction and Management Council Executive Director Alexander Pama, Xinhua reported.
Other fatalities came from Central Luzon, Bicol Regon and Eastern Visayas. They either died due to heart attack, or were drowned, or were killed by falling objects.
About half a million people in 105,500 families were affected by the typhoon and of them, some 76,600 families or 423,000 people are currently living in 605 evacuation centres.
A total of 165 domestic flights and 89 international flights were cancelled due to bad weather.
Power interruption also hit 11 provinces and three cities, including Metro Manila.
Typhoon Rammasun left the Philippines last night, heading for South China Sea.