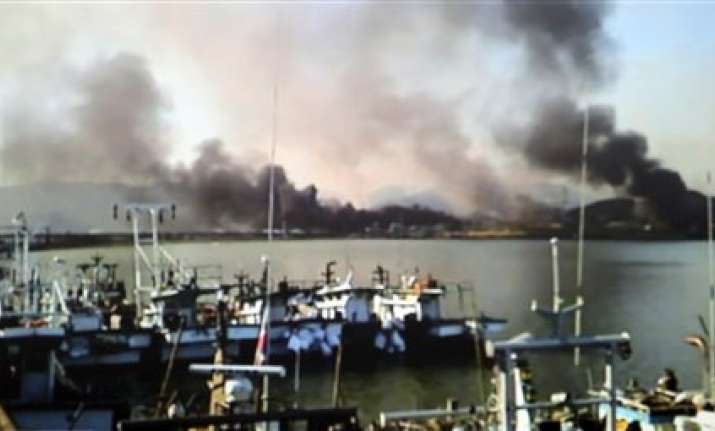 Seoul, Nov 23: Two South Korean marines were killed when North Korea shelled a border island in a pre-planned attack today, the South's military said.
Announcing the deaths, General Lee Hong-Ki also told a briefing that five marines were seriously hurt in the artillery barrage and 10 suffered minor injuries, while three civilians were hurt.
"It was a pre-planned, intentional and illegal attack in violation of the United Nations ceasefire accord, and an inhumane atrocity that fired random shells towards residential areas of defenceless civilians," a stern-faced Lee said.
He said the North fired "several dozens of shells" on Yeonpyeong island and the surrounding sea and "we took a strong and immediate response by returning the fire".
Lee said the South's intensive return fire must have inflicted "significant damage" on the North's batteries. Officials said it fired 80 rounds from its K-9 self-propelled guns on Yeonpyeong island.
The South's military has sent a message to the North urging it to stop provocations immediately, the general said.
It was also strengthening surveillance of the North's military activities by coordinating with the United States, which bases 28,500 troops in the South to deter attacks from the North.
"We are maintaining a joint response system enabling us to make a stern response to further provocations," Lee said without elaborating.
"The military will make the utmost efforts to prevent the situation from worsening and to deter further provocation by the North," Lee said. AFP