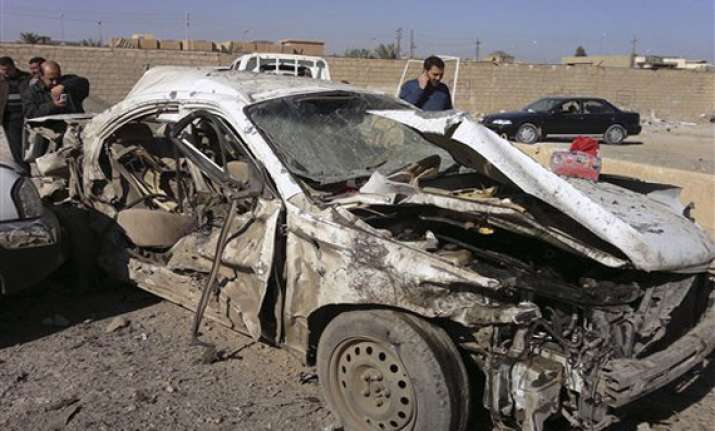 Baghdad, Jan 24: Two separate car bombs exploded in a Shiite district in eastern Baghdad today, police officials said, killing 11 people as violence surges in Iraq amid an escalating political crisis a month after the US military withdrawal.

A wave of bombing attacks has killed at least 170 people since the beginning of the year, many of whom were Shiite pilgrims attending religious commemorations. The last American soldiers left the country December 18.  

Suspected Sunni insurgents have frequently targeted Shiite communities and Iraqi security forces to undermine public confidence in the Shiite-dominated government and its efforts to protect people.

Today's first attack targeted an early morning gathering of day labourers in Baghdad's Sadr City. Police said eight were killed and another 21 wounded.

Minutes later, an explosives-packed car blew up near a pastry shop in the same district, killing three civilians and wounding 26 others, police said.

Hospital officials Baghdad confirmed the death toll. All officials spoke on condition of anonymity because they were not authorised to brief the media.

While insurgents have carried out a number of deadly attacks in recent years, there is little indication yet that the country is slipping back towards the widespread sectarian bloodshed of 2006 and 2007.

Nonetheless, these recent attacks are seen as particularly dangerous because they coincide with both the departure of US troops, as well as a political crisis pitting Shiite officials against the largest Sunni-backed bloc.