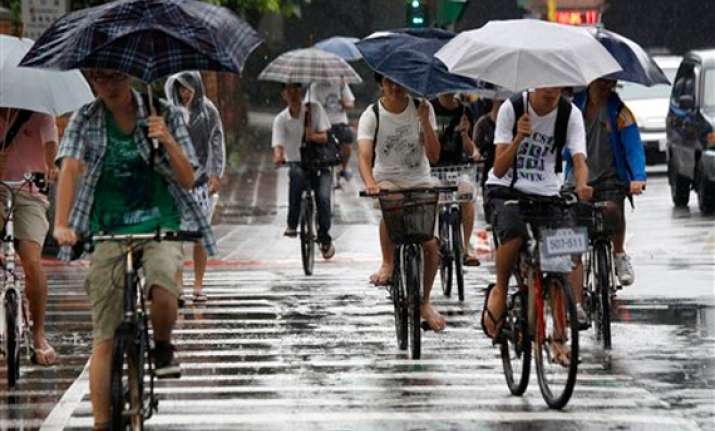 Taiwan, Jun 20:
  More than 2,000 people have evacuated their homes as a storm causes flooding in Taiwan.
Tropical storm Talim was disrupting air and rail traffic Wednesday. Landslides buried a section of highway. Television reports say seawater rushed through a broken dike and submerged homes and roads. No casualties were reported.
The Central Weather Bureau says Talim was moving northeastward through the Taiwan Strait with winds of 83 kph (52 mph). It was moving toward southern Japan.
Another tropical storm, Guchol, was pushing out to sea Wednesday a day after the then-typhoon brought heavy rain and wind to Japan