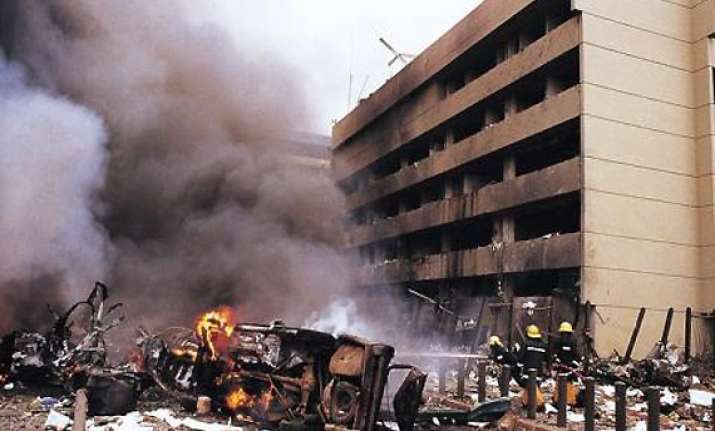 New Delhi: On August 7, 1998--the eighth anniversary of the deployment of U.S. troops to Saudi Arabia--two U.S. embassies in East Africa were bombed almost simultaneously by Al Qaeda.
A massive truck bomb exploded outside the U.S. embassy in Nairobi, Kenya.
It was around 10.30 am that  a truck loaded with 2,000 pounds of TNT forced its way to the back entrance of the embassy and was detonated, shattering the embassy, demolishing the nearby Ufundi Coop House, and gutting the 17-story Cooperative Bank.
Minutes later, another truck bomb detonated outside the U.S. embassy in Dar es Salaam, the capital of neighboring Tanzania. The dual terrorist attacks caused devastation with 224 people killed, including 12 Americans, and more than 4,500  wounded.
American intelligence officers were aware that Osama bin Laden's operatives were active in East Africa but were unable to break up the terrorist cell before the embassies were attacked.