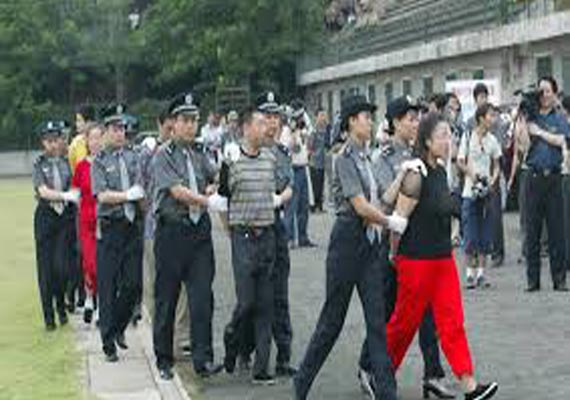 Beijing: Three men in China have been sentenced to death for drug trafficking, a court said.
The court in south China's Hainan province announced Tuesday evening that Lin Mingjin and Yang Zuxing were found guilty of transporting and selling more than 40 kg of ketamine in 2012.
Police said Lin and Yang bought the drugs from Xiao Haifeng in April-May last year, Xinhua reported.
The court sentenced Lin, Yang and Xiao to death.
Another accused, Li Shun, who was also involved in the case, was sentenced to 15 years in prison for selling the drugs.
The three sentenced to death have appealed to a higher court.