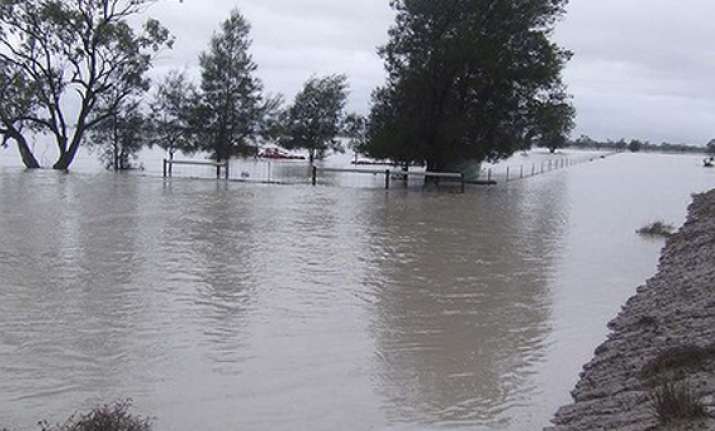 New South Wales, Nov 27: Floodwaters in northern part of the New South Wales state have stranded about two thousand residents on Sunday, local media reported.

Many of the stranded could be isolated for up to a week, according to local media.

The floods have already claimed the life of a three-year-old boy who drowned after being swept into a drain on Saturday.

In the town of Wee Waa, the State Emergency Service (SES) said all of the 1800 residents have also been isolated.

Emergency relief and food have been flown in to the area, the SES said.

In the town of Moree, around three hundred properties have been isolated by rising floodwaters, local media reported.

"We've got stock losses, we've seen those from the air. We've now just been informed there's a break in the levee which is also going to put a bit of change in dynamic into how this town and how the SES and the entire township deal with the rising floodwaters that's completely cut this town off," the state's Emergency Services Minister Michael Gallacher who toured the affected area said.

There are flood warnings for the Macintyre river near Boggabilla and the Macleay river near Kempsey, local media reported.

Much of the rain has eased in the area, but meteorologist say more wet weather is on the way, local media reported.