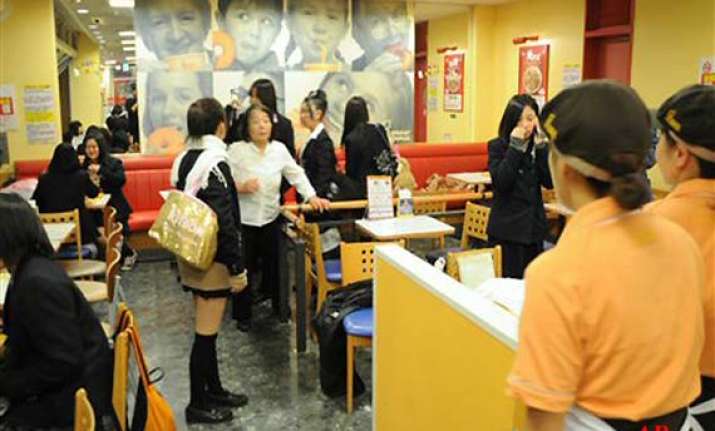 Tokyo, Dec 7: A powerful 7.3 magnitude earthquake jolted northeastern Japan today, triggering metre-high tsunami waves and shaking buildings in Tokyo that forced thousands of people to flee their homes, more than a year after a similar disaster slammed the region leaving 20,000 people killed or missing.
So far, there were no reports of injuries in quake-hit areas, the National Police Agency said.
The  strong earthquake on Friday struck the same Japanese coast devastated by last year's massive quake and tsunami, generating small waves but no immediate reports of heavy damage.
Several people along the northeastern coast were reportedly injured and buildings in Tokyo and elsewhere swayed for several minutes. 
The earthquake had a preliminary magnitude of 7.3 and struck in the Pacific Ocean off Miyagi prefecture at 5.18 p.m. (1.48 p.m. IST), the Japan Meteorological Agency said. The epicentre was 10 km beneath the seabed and 240 km offshore.