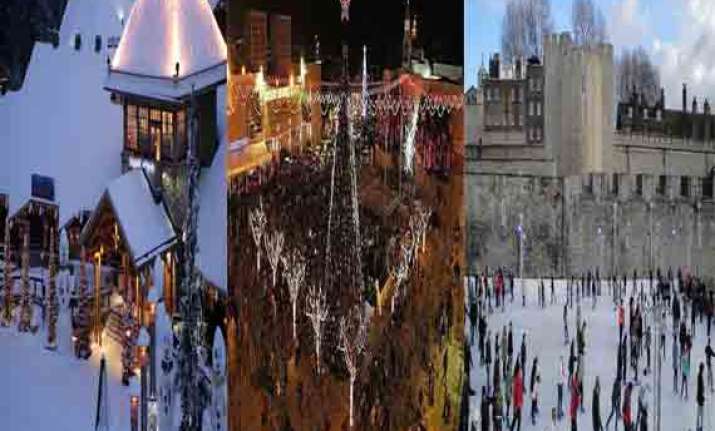 New Delhi: The greatest Christian festival, Christmas, is celebrated globally on a massive scale.  
From Santa Claus, to candle lit Christmas Eve, people like living each and every second of this festival.
It is the joyous festival of the year, accompanied with colorful light displays, music and carols, mouth watering Christmas puddings, and gifts.
Christmas Eve celebration is itself an amazing experience for all.
Christmas is an annual commemoration by Christians of the birth of Jesus Christ, and is observed as public holiday.
People plan their trips in advance for celebrating this festival.
Here we are offering you some of the world's best destinations for celebrating Christmas.