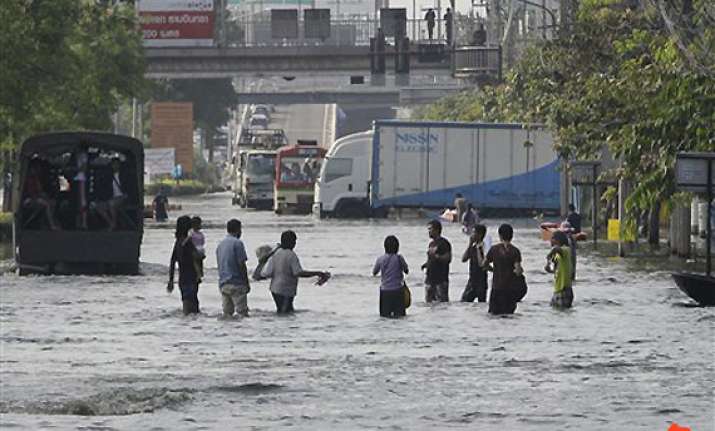 Bangkok, Nov 12: Central Bangkok will see only mild flooding if it ends up falling victim to the waters that have devastated much of Thailand, the prime minister said Saturday.

Prime Minister Yingluck Shinawatra offered her prognosis on her weekly radio broadcast as the water covering parts of northern Bangkok for days appeared to be falling.

Yingluck cites flood experts in saying water in the center of the capital will not be deeper than 12 inches (30 centimeters). She acknowledged that "it is hard to say how far floodwater would get into the heart of the capital."

Some less developed, less densely populated areas north of Bangkok were submerged under more than 6 feet (2 meters) of water. The floods have killed more than 500 people since late July and caused billions of dollars in damage.

Worries about flooding are now focused to the east and west of the city center.

In the east, several industrial estates are under threat, despite flood walls and pumps. Seven major industrial estates, mostly north of the capital, already were flooded, shutting down hundreds of factories, including assembly plants for Honda and Toyota. Water has been receding there, and recovery efforts began this past week.

West of central Bangkok, floodwaters may cut off the main route south from the city, Rama II Road, a situation about which Yingluck expressed concern. Authorities are working to clear an alternate route that was previously flooded.