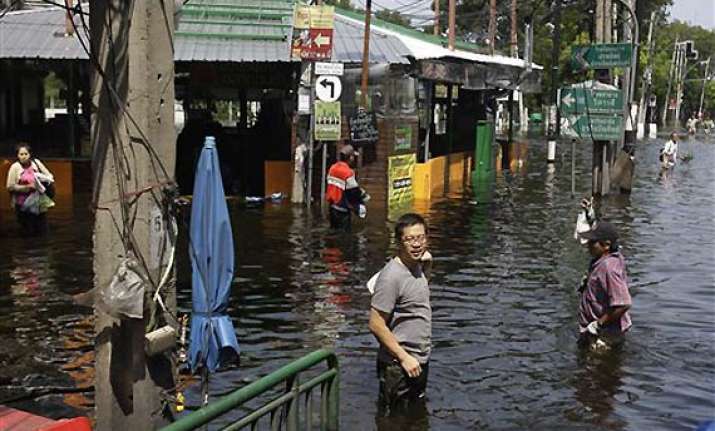 Bangkok, Nov 4: Thailand's worst floods in decades today reached the downtown of the capital Bangkok, putting at risk few underground rail stations and prompting the shutting down of a key shopping centre here.

Swirling flood waters forced the residents into frenzied hoarding of food and water as more roads became inundated with water, including Chatuchak, the country's popular weekend market.

The flood water arrived at the Lat Phrao intersection on the northern edge of the city centre today, leading to the closure of popular Central Plaza shopping mall.  A Bangkok metro spokesperson said three subway stations were at risk of the swirling waters and may have to be shut down.

However, authorities said that the Swarnabhoomi International Airport would be spared by the floods.  More than 400 people have died while hundreds of thousands have been displaced by the flood waters while several industrial areas have shut down in the outskirts of Bangkok after water deluged the sites.

Noodles, rice, mineral water, UHT milk cartons are fast disappearing from supermarket shelves as worried people stocked up food.

Meanwhile, Thais were told to accept the reality that they will have to continue to live with the floods for now. 

The government is to set up a committee to oversee restoration of the country after the flood recedes, Plodprasop Surasawadi, the Science and Technology Minister, said here. 

He said it was his own assessment that the people in Bangkok and surrounding provinces would have to live with the existing flood situation for at least another two weeks.