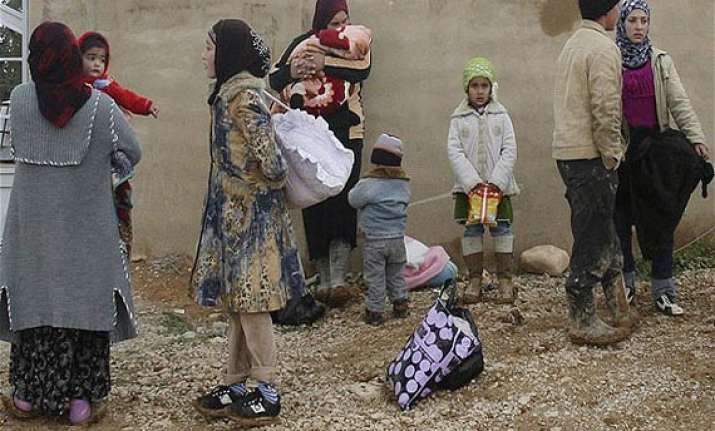 Beirut : The war in Syria and the influx of  increasing number of refugees have cost Lebanon billions of dollars, according to a World Bank report.
Thus Lebanon is going through a phase of financial crisis.
In a recent statement the UN refugee agency said that more than 13,800 Syrian refugees registered at its offices in Lebanon this week, bringing the total number of Syrian refugees in the country to 792,900. Now the Lebanon is required to to secure services for all of them.
In its weekly report, the United Nations High Commissioner of Refugees said that the number of registered Syrian refugees has exceeded 691,900 while those who are waiting for registration process to complete are over 101,000, Xinhua reported.
As per reports revenues of Lebanon have shrunk by $1.5 billion, whereas economic losses to Lebanon resulting from the Syrian war are an estimated $7.5 billion.