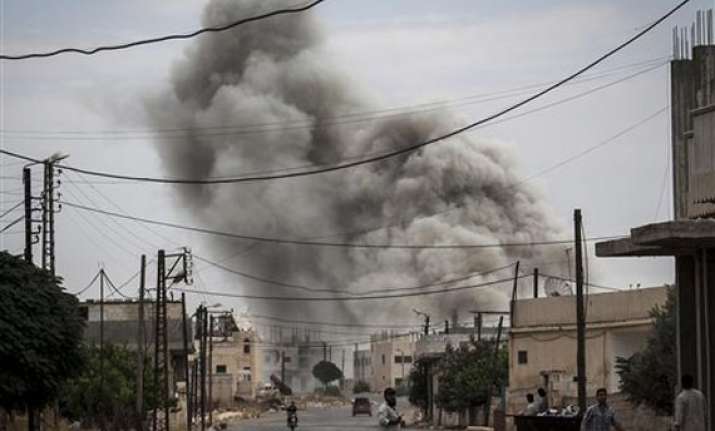 Beirut: Syrian government warplanes bombed rebel positions near a strategic northern city on Tuesday, activists said, as international inspectors toured production and storage sites of the country's chemical weapons arsenal.
The rebels captured Maaret al-Numan a year ago, after systematically seizing the army's outposts in the city, along astride a major supply route linking the capital, Damascus with the contested Idlib region and Syria's largest city, Aleppo.
Fighting has flared up there in recent days, even as government forces and opposition fighters remain locked in a bloody, block-by-block fight for Aleppo since rebels launched an assault on it 15 months ago.