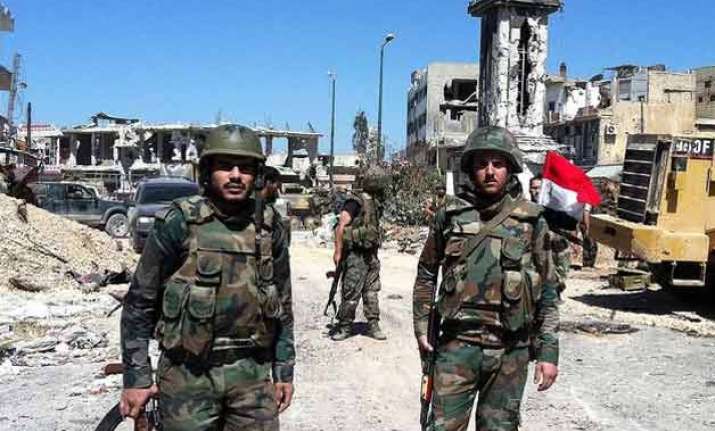 Damascus: The Syrian troops on Friday recaptured a key town in the southern province of Daraa, moving closer to a key hilltop in that province, a source said.
The Syrian government forces wrested back control over the village of Habariyeh, killing many fighters of the Al Qaeda-linked Nusra Front, Xinhua quoted the source as saying on condition of anonymity.
The Syrian troops have also moved closer to strategic hilltop of Tal al-Hara, where a Syrian military observatory was stormed by the rebels late last year, the source added.
Friday's achievement was part of the pre-emptive offensive the Syrian troops have recently waged in a strategic triangle in southern Syria, more specifically in the countryside of Damascus, Daraa and the province of Al Qunaitera.
Meanwhile, the state news agency SANA said the Syrian troops on Friday eliminated the "last remaining gatherings" of the rebels in the town of Tal Majda in the countryside of the southern province of Swaida near the Jordanian borders.
Controlling Tal Majda will enable the Syrian army to expose the rebels' supply lines via Jordan, said SANA, adding that the borderline between Jordan and Syria is witnessing assorted infiltration attempts by foreign jihadis, who are aiming to sneak into Syria to join the rebel groups.