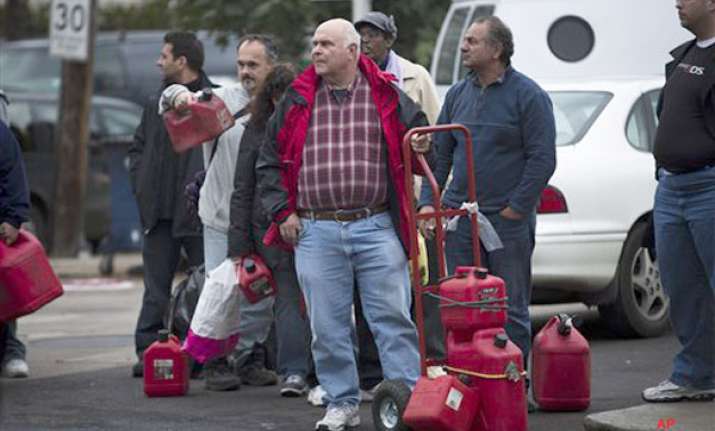 New York, Nov 1: The people gathered around the side of a building on Third Avenue looked like refugees huddled around a campfire. But instead of crackling flames, their warmth came from more advanced technology: a power strip that had been offered to charge cellphones.
It was a sign of just how desperate for electricity some New Yorkers have become since Superstorm Sandy darkened parts of the city.
Among the crowd was Patrick Dugan, who resorted to using a pay phone on Wednesday as he trekked uptown from his powerless apartment, seeking electricity.
"How much does a pay phone cost?" asked Steve Breslawski, who had been watching his phone charge up for nearly an hour.