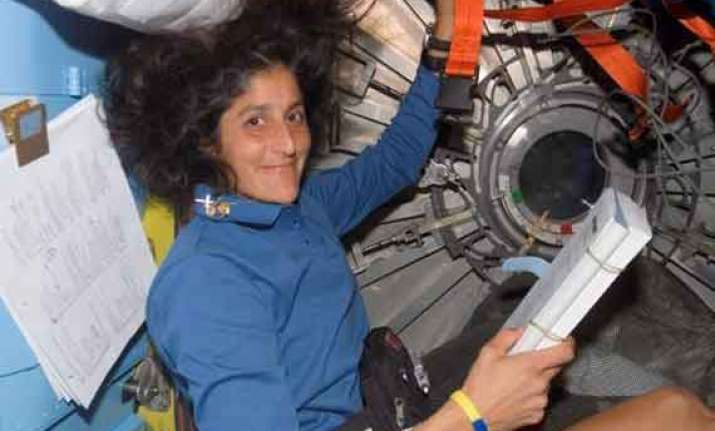 Amaty, Kazakhstan, Nov 19 : Indian-American astronaut Sunita Williams has returned to earth after 127 days in space with a new record under her belt - the most spacewalking time by a female at 50 hours and 40 minutes over seven career excursions.
Williams, who was commander of Expedition 33 on the International Space Station returned home with two space-going colleagues aboard a Russian Soyuz capsule that landed at 8:56 p.m. Sunday night northeast of Arkalyk in the steppes of Kazakhstan, according to US space agency NASA.
Williams has logged 322 days during two space flights making her second on the list of most experienced US female astronauts. She also holds the record of longest spaceflight (195 days) for female space travellers.