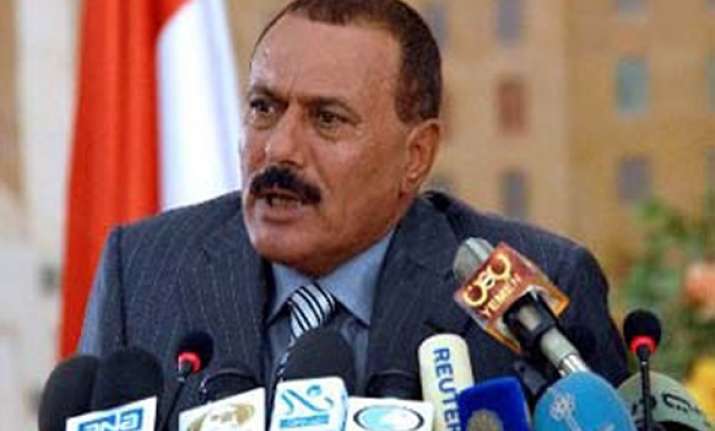 Sanaa, Feb 12   : Several thousand young Yemenis gathered in central Sanaa today, calling for President Ali Abdallah Saleh to step down and follow the example of Egyptian leader Hosni Mubarak.
"After Mubarak, it's Ali's turn," chanted some of the estimated 4,000 protesters, mostly young students.
The protesters then headed off towards Sanaa University, with some crying: "Get out, Get out Ali" and others chanting: "The people want the regime to fall."
The protest began after an exchange between a group of students trying to put up an anti-regime poster and supporters of the ruling General People's Congress who tried to prevent them, according to witnesses.
By midday (0900 GMT), the demonstrators had reached the Avenue Jamal Abdel Nasser, some 500 metres (yards) from Tahrir Square which was occupied by supporters of the ruling party. AFP