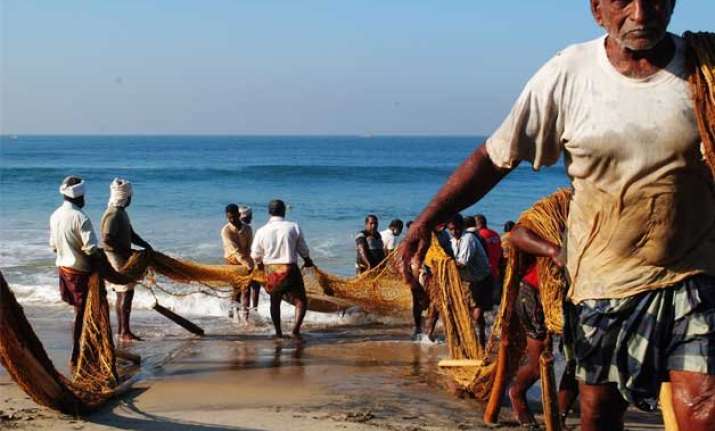 Colombo: Over 100 Indian fishermen arrested by Sri Lankan authorities for illegally poaching in its waters were handed over to the Indian Coast Guard, the navy said.
They boarded Coast Guard Ships "Durgavati" and "Amaya" north of Kankasanthurei in northern Sri Lanka on Thursday, as reported.
The Sri Lanka Navy often arrests Indian fishermen for violating the international maritime boundary and entering the island nation's waters.
However, this time they have released Indian fishermen in huge numbers which is indeed a positive thing. The fishermen are now expected to stay well inside the boundaries.
India and Sri Lanka are divided by a narrow strip of sea.