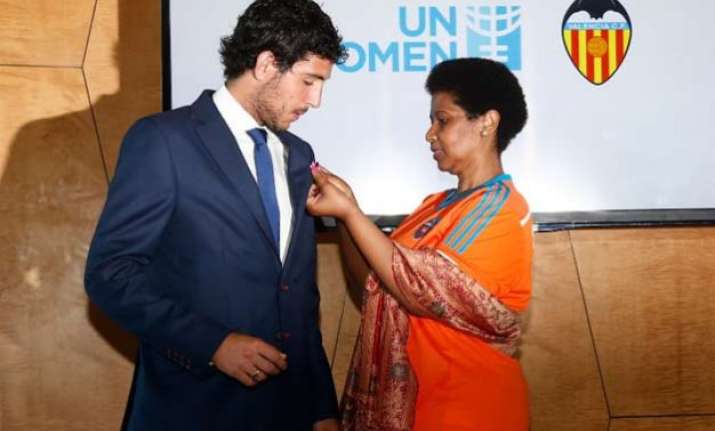 Beijing:  Spanish football club Valencia has entered into an agreement with United Nations Women (UN Women) to promote gender equality.
The agreement signed in May saw Valencia and UN women announce their partnership to promote gender equality around the world and Valencia will wear the UN Women logo on the back of their shirt when they play in the coming season's Champions League, it was announced on Saturday, reports Xinhua.
The logo will also be visible during Valencia's friendly game against German Champions Bayern Munich late on Saturday, which they play in the National Stadium in Beijing.
The logo will display the importance of the accord and the game itself.
Valencia also took part in another event jointly organised with UN Women as they held a football clinic for 30 Chinese youngsters in the Beijing National Stadium, the home of the 2008 Olympic Games and one of Beijing's most famous sites.