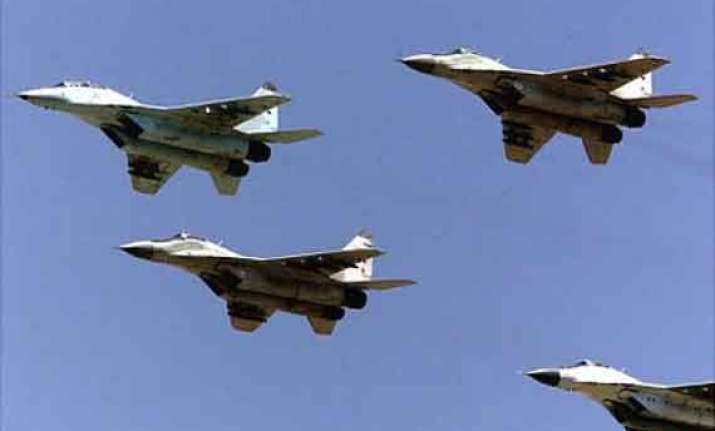 Sanaa : Yemeni warplanes struck Al Qaeda hideouts Thursday killing six terrorists even as suspected Al Qaeda militants killed an intelligence officer in the country's capital Sanaa.
The warplanes carried out two air strikes against Al Qaeda hideouts, killing six terrorists, including three Al Qaeda commanders, in the southern province of Abyan Thursday, a military official told Xinhua.
"There were two separate air strikes launched by the air force and targeted hideouts of the Al Qaeda militants in Wadi Mahfad town in Abyan province. At least six terrorists were killed, three in each air strike," the local military official said on condition of anonymity.
A senior intelligence officer in the Wadi Mahfad town told Xinhua that most of the dead militants were local commanders of the Yemen-based Al Qaeda offshoot.
"About three Al Qaeda local leaders, who were responsible for several armed attacks and suicide bombings against the army forces in Abyan, were also among the dead elements," the officer said.