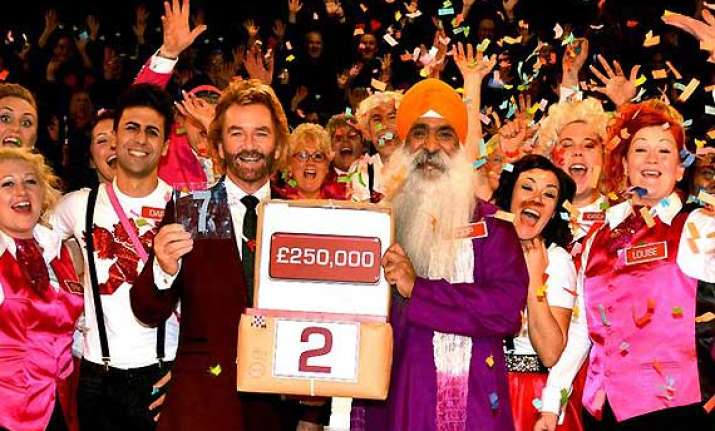 London: A Sikh man in Britain has become only the second male contestant to win a popular television game show, getting 250,000 pounds (around $416,000) in the process.
Roop Singh, 54, from Leeds became only the second male contestant to take such a large sum on Channel 4 game show 'Deal Or No Deal' hosted by popular anchor Noel Edmonds, and the seventh overall since the programme was first broadcast eight years ago.
Roop Singh went all the way to the end despite having just five pounds, 100 pounds, 500 pounds, 1,000 pounds and 250,000 pounds in his last five boxes, the channel said in a media release Wednesday.
In the game, there would be 22 identical boxes containing randomly assigned sums of money inside ranging from one pound to 250,000 pounds assigned to contestants to choose one from them.
As the boxes are opened over a number of rounds, the banker (an unseen person who offers deals to the contestants) makes offers of real money to gain possession of their box.
Contestants can either 'deal' to take the money, or play to the end, settling on the amount in their box.