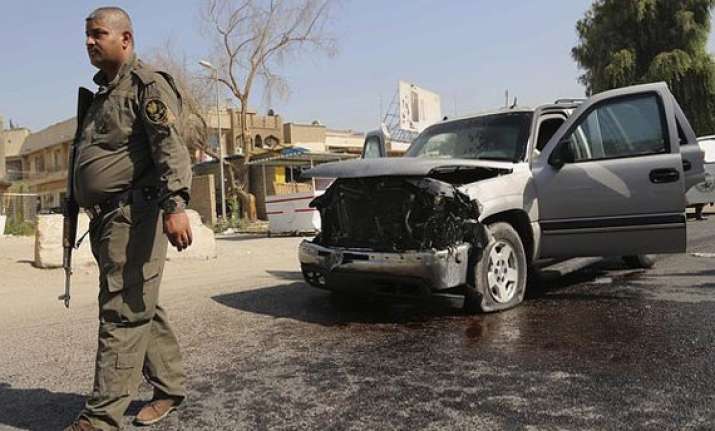 Baghdad: At least 78 people were killed and 166 others wounded in a wave of violent attacks across Iraq Saturday, including a deadly suicide bombing targeting Shiite pilgrims here, police and media said.
At least 51 people were killed and 107 others wounded Saturday evening when a suicide bomber detonated his explosive vest near Shiite pilgrims in the Adhamiya area in northern Baghdad, Xinhua reported citing a police source.
The pilgrims were on their way to the Al-Kadhimiya mosque in the Kadhimiya neighbourhood in northern Baghdad, he added.
Also Saturday evening, at least 11 people were killed and 35 others wounded when a car bomb exploded near a popular cafe in Balad town, some 80 km north of Baghdad, a police source said.
One civilian was killed and 10 others wounded when a roadside bomb exploded near another cafe in the Baya area in southwestern Baghdad, the police source said.