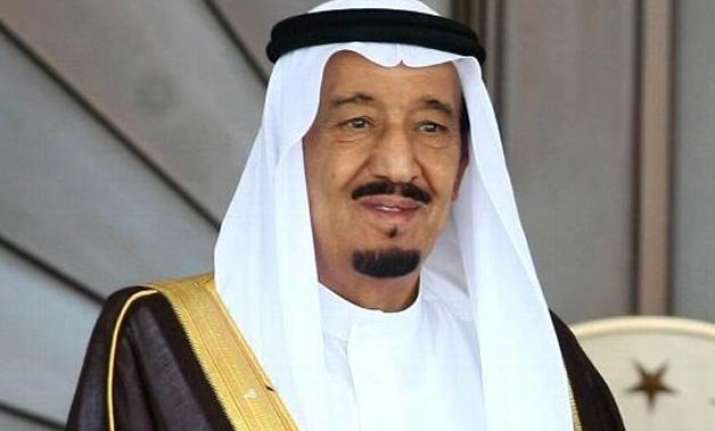 Riyadh: Despite a sharp plunge in oil prices, Saudi Arabia isn't embracing austerity. New King Salman, as a goodwill gesture after his coronation, announced plans to hand out billions of dollars in cash to Saudi citizens.
The money will go toward grants to various groups and clubs, infrastructure investments, and a hefty bonus — twice a worker's salary — to all government employees, pensioners, soldiers, and stipend-receiving students, The Times reported.
"It is party time for Saudi Arabia right now," investment banker John Sfakianakis tells The New York Times, pegging the king's inaugural splurge at more than $32 billion. The amount is more than the annual budget of Africa's largest economy Nigeria.
More than half of Saudi Arabia's work force is employed by the government who will benefit from the announcement. The people are using the money to buy jewllery, gifts, for charity, cellphones or to pay off debts.
The amount will be distributed as grants to professional associations, literary and sports clubs, investments in water and electricity; and bonuses worth two months of salary to all government employees, soldiers, pensioners and students on government stipends at home and abroad. Following his move, some private companies have also decided to give bonuses to their employees.
The monarchs of the world's top oil exporter country have long used the wealth to lavish benefits on their people. King Salman ascended the throne after the death of his brother King Abdullah and announced the bonuses as a good-will gesture to his people.
King Abdullah announced a 15 percent raise in government salaries after his coronation in 2005, and he issued a one-month salary bonus in 2011 after returning from medical treatment abroad.
The latest spending is going to burden the government as about 90 percent of government income comes from oil and the drop in world prices has reduced state revenue by about 20 percent.
Average government salaries in the oil rich nation is about $2,400 per month, with some workers earning additional allowances for transportation, housing, overtime and the holy month of Ramadan.