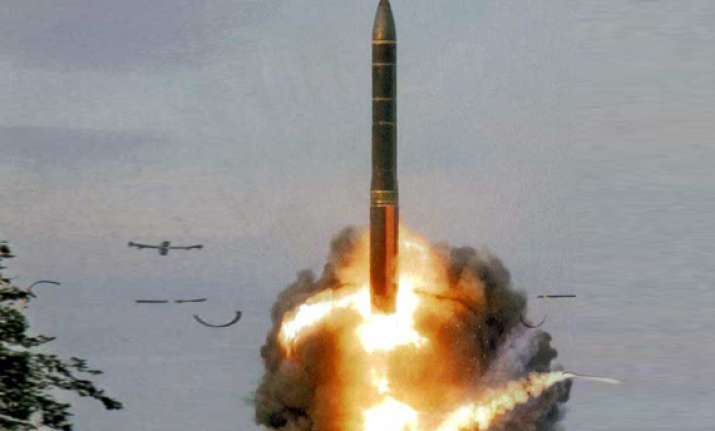 Moscow, Oct 28: Russia's navy on Friday successfully test-fired an advanced ballistic missile, the weapon the government hopes will be the future of its nuclear arsenal, the Defense Military said.

The Bulava missile was launched from the Yuri Dolgoruky submarine in the White Sea near Finland, and the missile's warheads reached the Kura testing range on the Pacific Kamchatka Peninsula, some 5,500 km away, the ministry spokesman Col. Igor Konashenkov said in televised remarks.

Bulava's third successful launch follows a string of failed tests that dimmed the deployment of Moscow's most expensive post-Soviet military project.

Russia's top brass described it as a future pillar of Russia's nuclear arsenal as Soviet-built missiles are gradually retired.

The Bulava is a three-stage, hypersonic intercontinental missile with highly maneuverable warheads capable of dodging potential missile defenses. It is designed to have a range of 8,000 km and carry six to ten individually targeted nuclear warheads.

The Friday's test was a third one launched from the Yuri Dolgoruky, a new Borei-class nuclear submarine specifically designed to carry up to 12 Bulava missiles. The submarine's construction started in 1996 and dragged on for years due to poor financing.

Several other Borei-class nuclear submarines are under construction, and Russia plans to complete a total of eight subs by 2015.