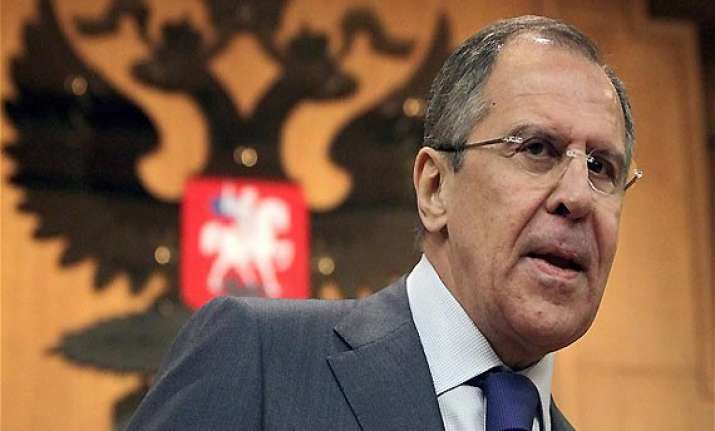 Moscow: Russian Foreign Minister Sergei Lavrov said Monday that Moscow is not satisfied with US proposals on settling the Ukrainian political crisis, and has drafted its own document to "put the situation on the basis of international law".
"Our partners suggested proceeding from this situation created by the (Ukrainian) coup," Xinhua quoted Lavrov as briefing Russian President Vladimir Putin in Sochi.
He said the proposals received Friday contained "a concept which does not quite agree with us because everything was stated in terms of allegedly having a conflict between Russia and Ukraine and in terms of accepting the fait accompli".
Moscow and Washington have remained far apart over the festering crisis in Ukraine, accusing each other of imposing will on the country, which sits at the strategically important juncture between Russia and Europe.
US Secretary of State John Kerry, who was expected to visit Moscow on Monday, postponed his schedule Saturday, citing that Washington was drafting the new document.
Russia has said it would respect the "historic" decision Crimean people would take, while most of Western countries are questioning the legitimacy of the referendum.