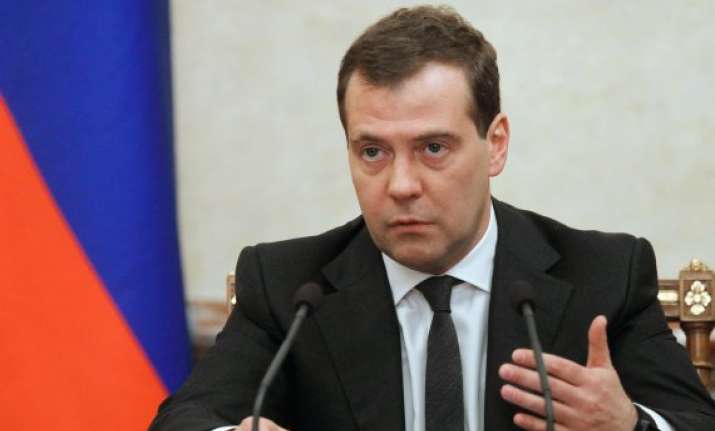 Moscow: Russian Prime Minister Dmitry Medvedev has said that Moscow and Ukraine should continue for a compromise over the gas dispute.
Search for compromises must be continued, and therefore contacts must go on, Medvedev said Monday during a meeting with economy and energy ministers, Xinhua reported.
Taking Ukraine's economic situation into consideration, Russia has to put forward "acceptable" proposals, Medvedev said.
Russia offers Ukraine a "favourable" 20 percent discount of the contract price of $485 per 1,000 cubic metres of natural gas, Medvedev said, which is only valid for six winter months.
Ukraine and Russia have been embroiled in a stand-off on gas pricing for a few months.
In June, Russia cut all gas supplies to Ukraine as the two sides failed to reach an agreement on payments.