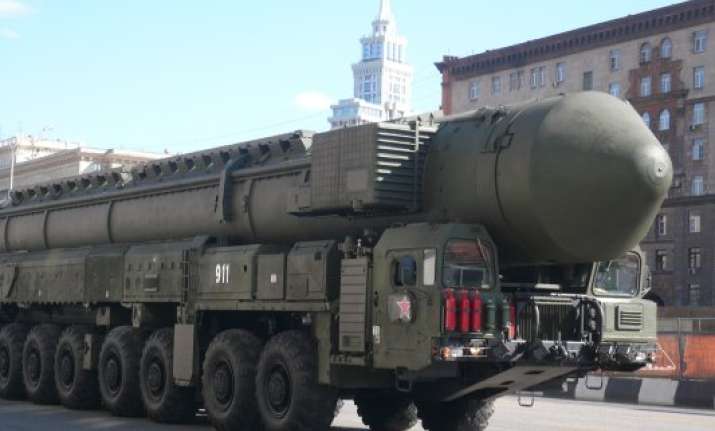 Moscow: Russia will create a space-based ballistic missile warning system capable of detecting launches of inter-continental and tactical missiles, Defence Minister Sergei Shoigu said Thursday.

"Creation of the unified space system is one of the key directions (tasks) for...Russian nuclear deterrent forces," Shoigu said in a teleconference with senior ministry officials.

According to the minister, the system will be able to detect launches of various types of missiles, both strategic and tactical, including those launched from underwater positions, Xinhua reported.

To build the system, Russia plans to place on orbit a group of new-generation satellites and to build a network of modern ground-based information processing centres.

All equipment and software used in those satellites have been produced in Russia, the minister said, adding that the system will replace Soviet-made ballistic missile early warning systems.

In September, President Vladimir Putin said Russia would react to new security threats, but stressed that Moscow has no intention of getting involved in any kind of arms race.
To keep up its containment potential, Russia needed to rearm its strategic and long-haul air forces and complete the establishment of airspace defence, especially the first strike nuclear weaponry, Putin said.