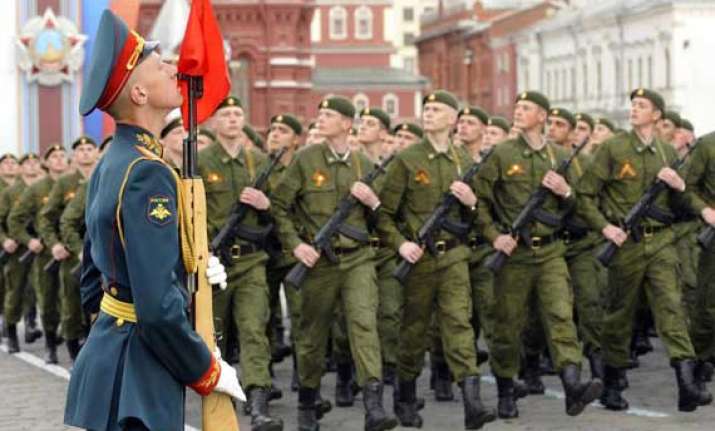 Moscow: Russia held a military parade Friday in Moscow marking the 69th anniversary of its victory against the German forces in World War II.
More than 11,000 soldiers and officers of the armed forces, law enforcement agencies, military colleges, junior army and navy school cadets, took part in the traditional Victory Day parade at Moscow's Red Square.
The parade consisted of a march-past, a motorised display and the aerial exhibition.
The motorised display included 151 vehicles and units of technology and an aerial display was performed by 68 aircraft and helicopters.
President Vladimir Putin, who is also the commander-in-chief of the Russian Armed Forces, attended the parade.