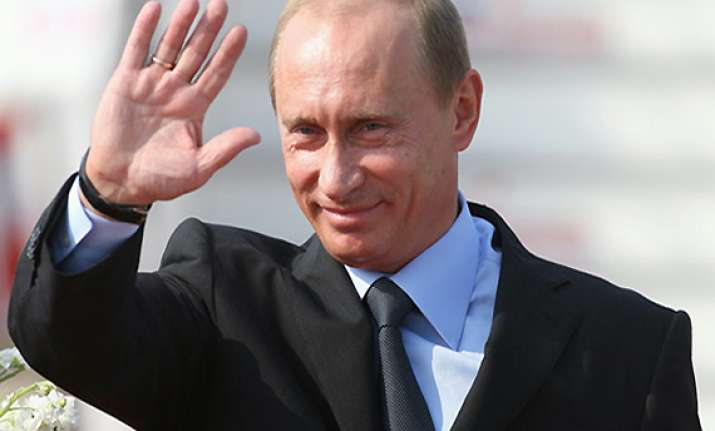 Moscow, Dec 27: A defiant Russian Prime Minister Vladimir Putin today bluntly rejected reviewing the results of the disputed December 4 parliamentary polls and said he did not need any dirty "tricks" to win presidential polls in 2012. 

"Any talks about reviewing the results of the elections are impossible, except one way, a court appeal," Putin said during a meeting with the All Russia People's Front members. 

Putin's comment is the first reaction to Saturday's mass protest on Moscow's Sakharov Avenue that brought together up to 100,000 people according to the organisers of the protest, while police say just 30,000 people attended. 

Meanwhile, Russia's ex-finance minister, Alexei Kudrin said in an interview that Putin told him that dialogue with opposition leaders "was possible".

The 59-year-old Russian strongman said he needed "no tricks" and would win support fairly, adding that his opponents were using the parliamentary vote to try to create instability, Ria Novosti reported.

"The elections are over. The parliament has started its work and a speaker has been elected," Putin said. 

People came out to protest against the State Duma elections, allegedly marred by mass vote-rigging and ballot-stuffing.

The protesters demand new parliamentary elections and want liberal reforms in Russia. 

The prime minister, who views himself as the main contender at the upcoming presidential elections on March 4, also said he did not need electoral fraud to win. 

"As one of the candidates, I do not need fraud...I want to rely on the people's will, trust," Putin said, adding that "if there is no trust, there is no sense in working."

The outcome of the disputed vote has mobilised opposition and has prompted a series of street protests attended by tens of thousands of people in several Russian cities.