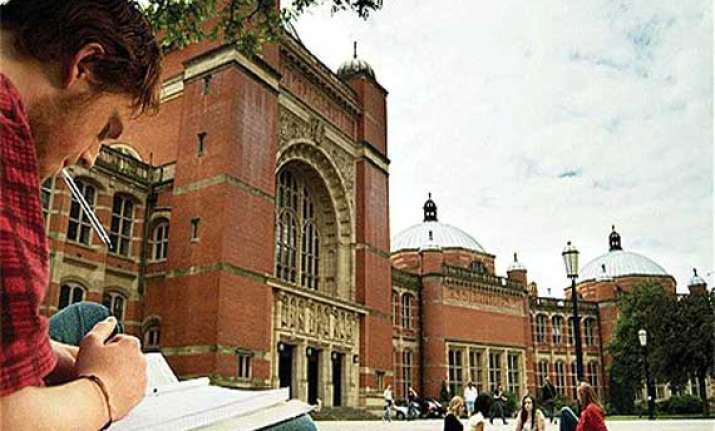 London: A number of leading universities from Punjab are interested in making collaborations with the UK's prestigious University of Birmingham.
A delegation representing five institutions from the northern Indian state visited Birmingham this week to learn more about how UK universities operate, with the hope of exploring potential partnerships in the future.
"The University of Birmingham has a proud history of engagement with India, welcoming its first Indian student in 1909. Since then, the university has provided education for more than 1,000 Indian students across the institution's five colleges, including for high-ranking government officials," the University of Birmingham said in a statement.
The majority of the visiting academics came from Panjab University, a public state university located in Chandigarh and one of the oldest universities in India.
A number of leading universities from Punjab have expressed their interest in making collaborations with the University of Birmingham, a delegation member said.
The university was also ranked number one in India in the Times Higher Education (THE) World University Rankings for 2013-2014.
It coordinates a group of institutions around Chandigarh, known as the Chandigarh Region Innovation and Knowledge Cluster (CRIKC), to work together to promote and sustain excellence in research.
PEC University of Technology and the Postgraduate Institute of Medical Education and Research (PGIMER), members of CRIKC, had also sent representatives to Birmingham as part of a British Council initiative to analyse how research is organised in UK universities and how links with industry are developed and sustained.
The visit comes as Lord Karan Bilimoria, the Indian-born founder of Cobra Beer, is set to take over as Chancellor of the University of Birmingham on July 17.
Peter Clack, Director of International Relations,University of Birmingham, said "We are delighted at this opportunity to share knowledge and experience with our friends from the Punjab and we hope that from this visit we are able to build further institutional links with the state."