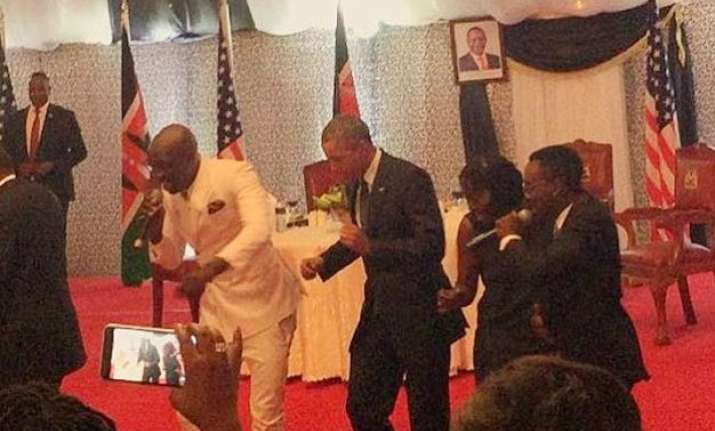 US President Barack Obama visited Kenya this Saturday for the first time since he took office.
During this historic trip, Obama didn't leave without showing off his dance moves.
At a dinner at the Nairobi's State House, Obama was invited to dance Lipala.
As the popular Kenyan band played one of their afro-pop hits, Obama buttoned up his suit jacket and joined the band on stage.
Lipala is a traditional Kenyan dance that has resurfaced with a modern-twist.
The one-day emotional journey of Obama to Kenya ended on Sunday with the promise of continuing efforts to maintain US-Kenya relations even after the end of his presidency.
A Kenyan pop band posted video of Obama's dance on internet.
Scroll down to watch the video: