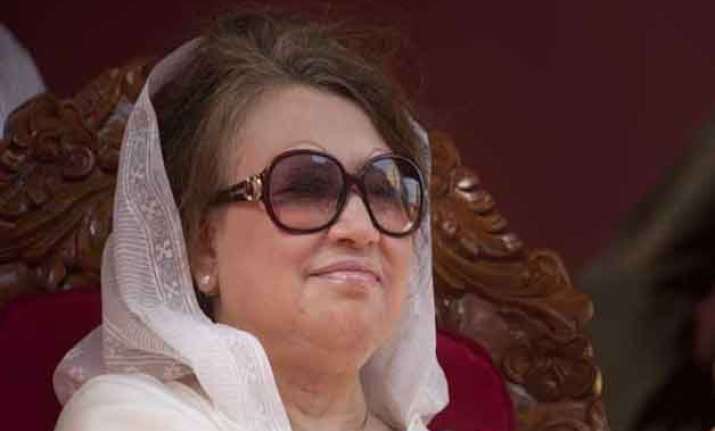 Dhaka: Bangladesh authorities on Saturday disconnected satellite cable and internet connections to BNP chairperson Khaleda Zia's Gulshan office here, hours after electricity connection was cut off, local media reported.
BNP Chairperson's media wing member Shamsuddin Didar said they found the satellite and internet connections disconnected at noon.
Earlier, Dhaka Electric Supply Company (Desco) Limited disconnected the electricity line to Khaleda's office early Saturday.
A Desco lineman told reporters that he had cut off the power line following an order from Gulshan thana police.
Earlier on Friday, Shipping Minister Shajahan Khan warned that opposition leader Khaleda Zia would be confined and water and electricity supply to her office as well as food supply for her would be stopped if she did not withdraw the ongoing blockade before the SSC examinations scheduled to begin on Monday (Feb 2).
Khaleda Zia has been staying at her Gulshan political office since January 3 as she had been virtually confined there for 15 days following her announcement to hold mass rallies in Dhaka to mark 'Democracy Killing Day' on January 5, the first anniversary of the last parliamentary polls that her BNP and its allies boycotted.