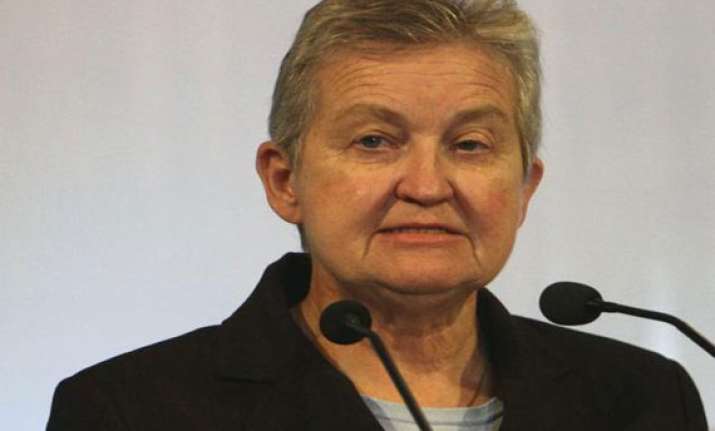 Washington: Notwithstanding reports that its Ambassador to India Nancy Powell resigned due to recent tensions in bilateral ties, the US has insisted that she "retired" to take "much needed rest" after 37 years of illustrious Foreign Service.
"Retirement. It's an important distinction," State Department Deputy Spokesperson Marie Harf told reporters at her daily news conference for the second consecutive day when asked about 66-year-old Powell's resignation.  "It's a much needed rest, yes," she said yesterday apparently referring to Powell's long career as a diplomat in countries like Uganda, Ghana, Pakistan, Nepal and India.  
On Monday, the US Embassy in New Delhi issued a late night statement according to which Powell announced in a Town Hall meeting that "she has submitted her resignation" to US President Barack Obama, and as planned for some time, will retire to her home in Delaware before the end of May.  
In Powell's absence, Deputy Chief of Mission Michael P Pelletier would assume temporary charge.  "The DCM will be serving as the chief of mission when Ambassador Powell leaves India," Harf said.  "Obviously, we believe that having ambassadors in place is incredibly important.