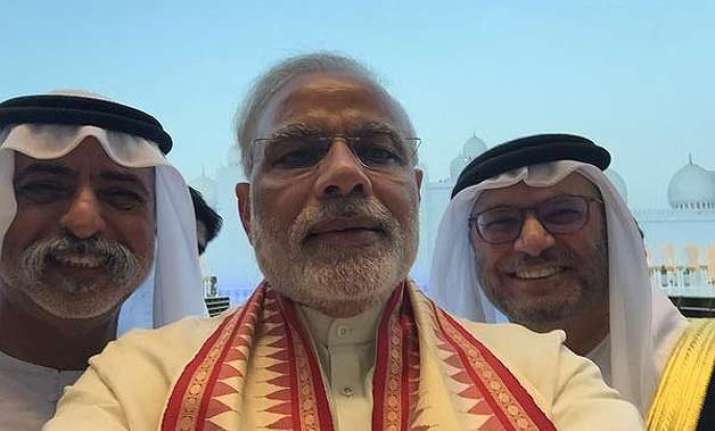 New Delhi: Prime Minister Narendra Modi on his first public engagement in UAE  today visited the world famous Sheikh Zayed Grand Mosque. It was for the first time that PM Modi visited a mosque.
The visit by PM Modi also silenced his detractors who were asking why the Prime Minister was not paying any visit to mosque either in India or in foreign soil during his visits.  
Sheikh Zayed Grand Mosque is a key place of worship in the UAE and known as a masterpiece of Islamic architecture.  PM Modi went inside the mosque and waved to people who were present inside the mosque.
The mosque is third largest in the world after the one in Mecca and Madina in Saudi Arabia. It is named after the founder and first President of the UAE, the late Sheikh Zayed bin Sultan Al Nahyan.
PM Modi is the first Indian Prime Minister to visit the UAE in 34 years. He also signed in the visitor's book, saying, "It (the mosque) will serve to remind generations about the extraordinary vision and leadership of the president of UAE, his highness Sheikh Zayed bin Sultan AL Nahyan."
Later  PM Modi posted  the photo on microblogging site twitwer stating  With HH Sheikh Nahyan bin Mubarak Al Nahyan & HE Dr. Anwar Gargash at the Sheikh Zayed Grand Mosque. #Selfie