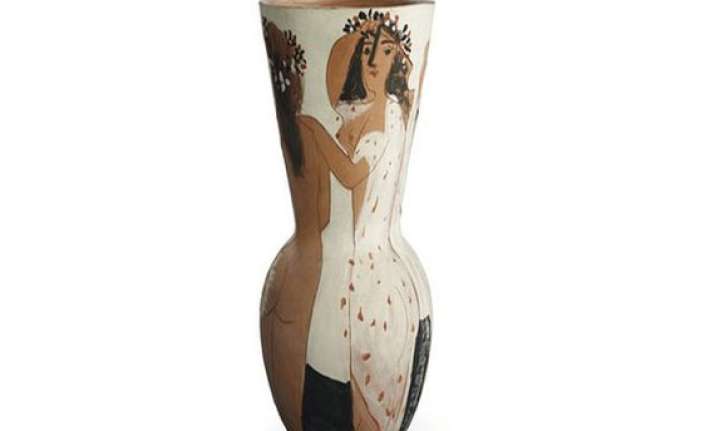 London, June 21: A vase by Pablo Picasso became the most expensive ceramic piece by the Spanish artist ever sold at auction, fetching 980,275 pounds ($1.53 million), Christie's said on Thursday.
The sale of the "Grand Vase aux Femmes Voiles" for a price far above the pre-auction estimate of between 250,000 and 350,000 pounds ($386,000 and $541,000) was the big surprise of Wednesday's auction.

Two sensual, semi-nude female figures are painted on the 64.1-centimeter (25.2-inch) glazed terracotta vase, which the auction house said was purchased by an anonymous bidder.

Bidding on works of Impressionist and modern art took place at one of Christie's auction houses in London, where an oil painting by Picasso (1881-1973) titled "Tete de femme de profil" was sold for 505,875 pounds ($791,189).

Paintings by Chaim Soutine, Marc Chagall and Pierre-Auguste Renoir also sold at prices far above their pre-auction estimates.