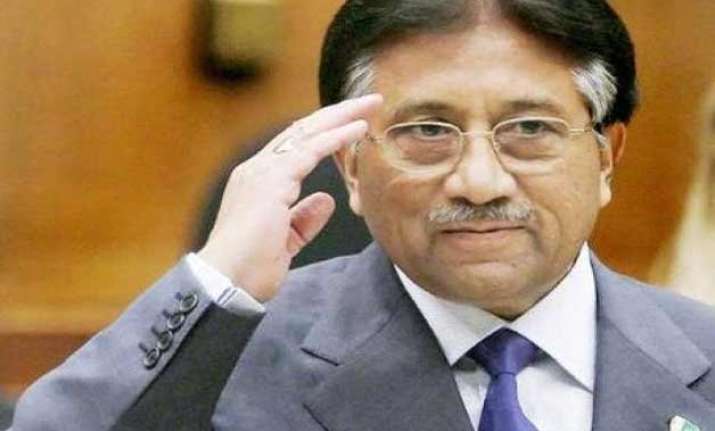 Islamabad: Pakistan's former president Pervez Musharraf has challenged a non-bailable arrest warrant issued against him for the alleged murder of a former Lal Masjid cleric, media reported on Saturday.
On Tuesday, Islamabad additional district and sessions court judge Wajid Ali issued the warrant against Musharraf following his repeated absence from the trial for the murder of Lal Masjid's former cleric Abdul Rasheed Ghazi, Dawn online reported.
In 2013, police registered a case against Musharraf for the alleged murder of Ghazi and his wife during the Lal Masjid military operation.
Musharraf faces a string of cases dating back to his 1999-2008 rule, including the death of Ghazi when more than 100 people were killed after troops stormed the Lal Masjid here on July 10, 2007.
The mosque was the scene of a week-long military siege against radicals who unleashed a wave of militant attacks across Pakistan.
In his petition, filed through advocate Malik Tariq, Musharraf contended that police had declared him innocent after a thorough investigation in the case.
The petition requested the court to set aside the non-bailable arrest warrant.
A single-member bench of the Islamabad High Court is expected to hear the petition on Monday.
Musharraf also faces treason charges over imposition of Emergency rule in 2007.
He also faces murder accusations over the 2006 death of Baloch leader Nawab Akbar Bugti and the 2007 assassination of former prime minister Benazir Bhutto.